IUD Gallery @Helmuth Projects
In February 2016 IUD: A Place You Think About presented a series of programmed exhibitions featuring emerging female artists.
Saturday, February 06: Sierra Hyte and Diamond Stingily
Saturday, February 13: Salomeya Sobko, Dom Jones, and Famo Musa
Saturday, February 20: Chulaface, Luisa Luisa Martinez, Eva De Leon, and May Yang
Saturday, February 27: Kim Schreiber, Ellen Schafer, and Rebecca Maria Goldschmidt
Projection by Diamond Stingily
View from outside Helmuth Gallery of Famo Musa's work.
Performance by Salomeya Sobko
Screening of short film by Dom Jones
Child plays in Salomeya Sobko's sculpture
Sculpture by Salomeya Sobko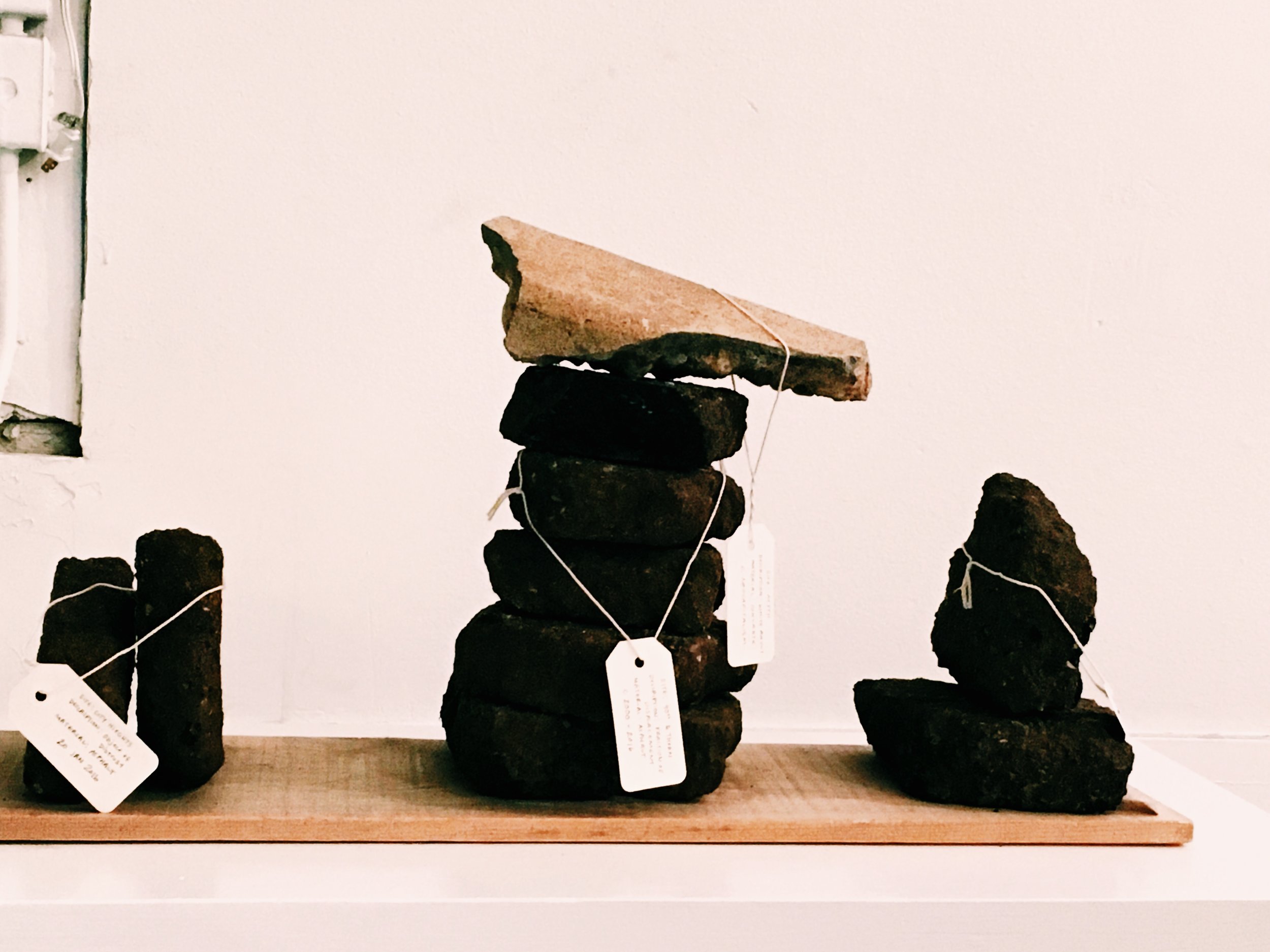 Work by Kim Schreiber and Ellen Schafer
Rebecca Maria Goldschmidt's sculpture cleanses photos through fire.
IUD Gallery @ Date Night Art Fair
December 2015 Date Night Art Fair hosted the first iteration of IUD Gallery: a place you think about . On December 12 & 13th 2015 Maria curated a series of intimate performances in a small space behind a sheer curtain. The following is a list of the performers: Salomeya Sobko, Kim Schreiber, Marco Antonio Huerta, Maria Rios-Mathioudakis, Marcel Alcala, and Siera Hyte.
Salomeya Sobko performing live music from bellow the bench.
View of Marco Antonio Huerta reading his work from outside gallery curtain.
View of Marco Antonio Huerta reading his work from within gallery curtain.
Audience members are asked to hold a wind chime as Kim Schreiber reads from behind the curtain.
Audience peaks behind gallery curtain to share in the intimacy of the performance.
Disembodied performance by Marcel Alcala.
Performer Siera Hyte and her daughter in IUD a place you think about performance space.