Naked Truth: Free Range
Naked Truth: Free Range was a collaboration between Parkeology and Maria Rios Mathioudakis. The performance took place on March 18th 2017 at the Zoro Garden of Balboa Park and revived the 1930s nudist colony housed in the same space.
Candy Ego
Candy Ego is a web series created by the San Diego based writing collective Hysterical Accuracy. Maria Rios-Mathioudakis was a part of the cast in "The Cult".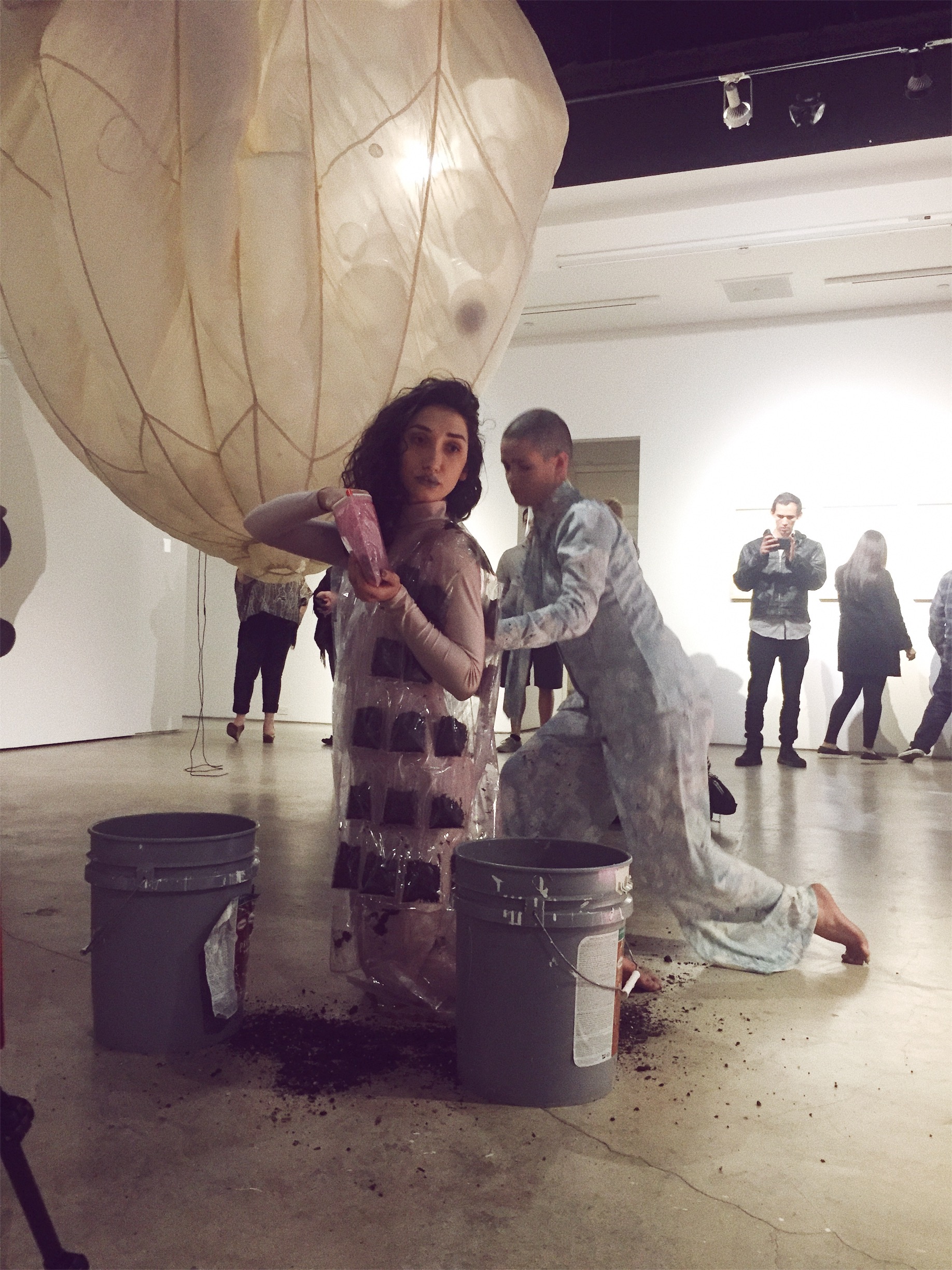 Have you ever walked over a mass grave?
Polar Bear: Have you ever walked over a mass grave?
You probably have if it's old.
If it's been a long time since the bodies were dumped there.
If the earth had time to swallow.
The Garden: That's why we are here today
to plant a garden in this ground
because life will be here again.
Polar Bear: I am hopeful- but even with you here more will die.
Remember me later please.
Two performances at San Diego Art Institute for "Boiling Process 5: Mythologies ".
Naked Truth
Parkeology's Naked Truth project tracked down the elusive details of the Zoro Garden nudist colony and fashioned them into a four-part pageant that comes as close as possible to the "truth." The play took place on May 22nd 2016. Maria Rios-Mathioudakis played Yvonne Stacey the nudist colonies "Queen Zorine".
McPoems
A poetry reading held at the McDonalds in SIlverlake, CA on August 30th, 2017.
Dia De Los Muertos Performance
Performance Jam hosted by Highways Performance space in celebration of Dia De Los Muertos.